Apr. 15, 2021
According to surveys by the German Alzheimer's Association, around 3 million citizens in Germany will be affected by dementia by 2030. Due to demographic change, the proportion of the total population will increase significantly. In accordance with current statistics, Baden-Württemberg/Bavaria and North Rhine-Westphalia are the regions most affected. In North Rhine-Westphalia alone, around 350,000 people suffer from some form of dementia. One-third of these people have moderate to severe disease.
Within the framework of the ZIM innovation network 'KMU4DEMENTIA', which was founded in 2018, technical assistance systems and software solutions for the treatment and support of patients with dementia are to be developed. Overall, the aim is to achieve better health, a higher quality of life and safety for these patients, their relatives and their care teams. 
The ZIM network KMU4DEMENTIA creates specific technical solutions for the care of patients with dementia.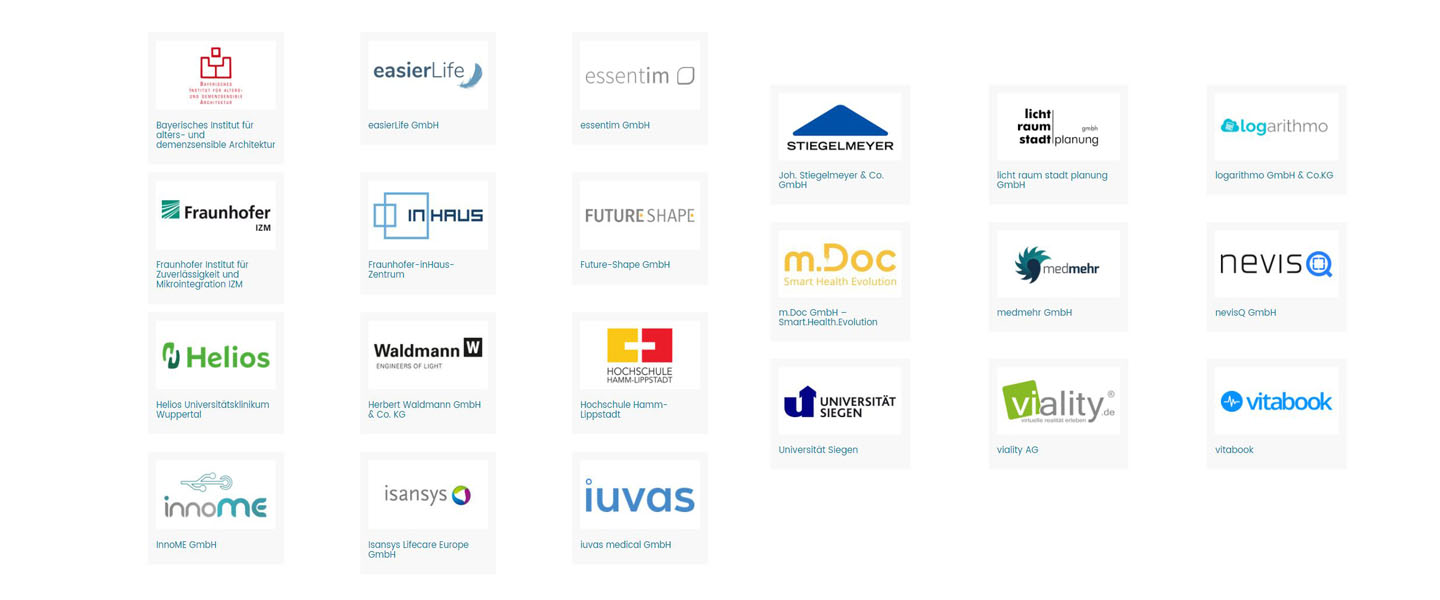 Partners from various fields are involved in this network to complement competencies and leverage synergies. Experts from the fields of medical technology applications, sensor and actuator technology, IT solutions and the design of room concepts worked on topics such as dementia-specific drinking systems and room design, orientation aids, mobility, safety, human-machine interface and technical integration. 
The clinical partners St. Marien-Hospital Cologne and Helios University Hospital Wuppertal offer the participating SMEs and research institutions the opportunity to obtain input from doctors and nurses, but also to test the developed products in a clinical environment to develop innovations that are as demand-oriented as possible.
I will explain the project on mood detection and influencing in patients with dementia in more detail in this blog post.
High-tech mood detection: reliably detect bad moods and take countermeasures in time.
A major challenge in caring for patients with dementia is that they become unsteady, develop anxiety, become uncooperative or even aggressive. These mood changes often happen within a few moments and, for outsiders, are often not directly linked to a cause. 
As part of the project, eight partners involved are to develop products for the care and hospital environment, which are intended to identify and influence the mood of dementia patients who are in inpatient or outpatient care and consequently relieve the burden on nursing staff.
This is particularly challenging in the area of care for patients with dementia, due to impaired cognitive abilities and frequent non-cognitive accompanying symptoms.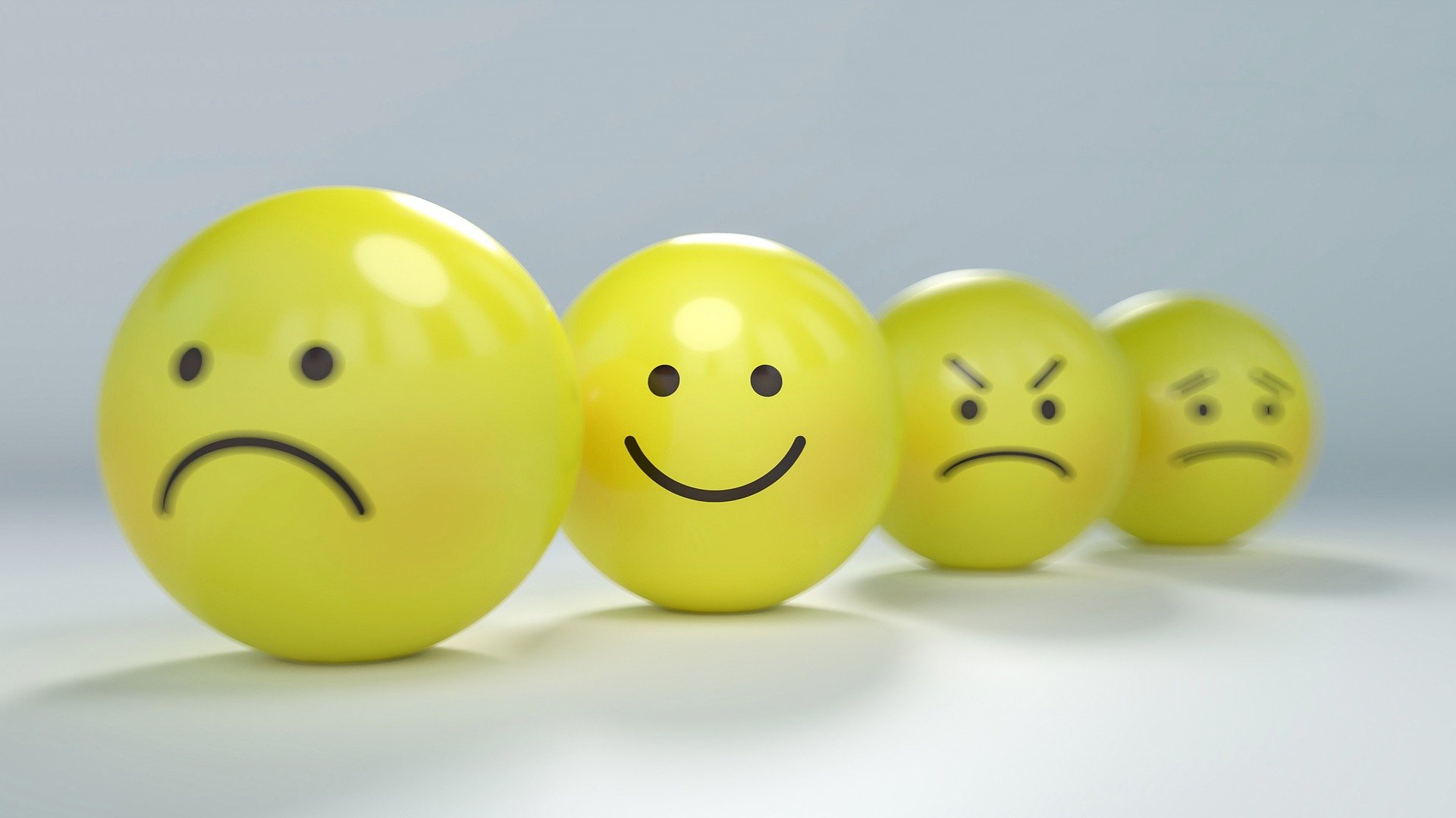 An improvement in mood or early detection of a negative mood by caregivers could improve this often tense care situation. The intention is therefore to develop dementia-sensitive technology that can be used to determine mood and thus evaluate and implement measures to influence mood. 
The aim is to recognize the state of mind of a patient via sensor systems, to interpret it using artificial intelligence and to take countermeasures in time. This increases patient satisfaction and reduces the stress on everyone involved, both caregivers and relatives.
It is important that the technology is equally accepted by dementia patients as well as by relatives, caregivers and physicians and generates a demonstrable improvement in the quality of care and life.
The innovation of the acting partners lies in the translation and merging of existing pre-development projects and technology concepts to develop a composite, intelligently interpreting system as well as optimally adapting work processes to the daily care/patient routine and to identify quality indicators. The project relies on the crucial exchange and initiation of successful understanding between all relevant stakeholders with the help of existing expertise, which distinguishes the consortium. 
The interpretation of a dementia patient's state of mind is not easy, even for medical staff, because "[...] only in the early stages of the disease can the affected persons communicate themselves. Later, the relatives have to feel how the sick person is doing, what he needs and what is good for him." (BMG, Dementia Guidebook, March 2019).
So far, there is a lack of both theoretical foundations and hardware for such an advance. Psychological studies need to be created as well as programs developed that use artificial intelligence (AI) to learn to recognize patients' behavior patterns and derive regularity from them.
The solution requires a complex interplay of sensor technology, software, AI, lighting concepts and room design.
The hardware in this case is a complex system of sensors and actuators. The room and mood situation must be detected and recorded and then converted into a reaction. The technology required for this must be installed inconspicuously and flexibly in furniture, windows, doors, beds and chairs so as not to appear threatening to the patient. 
The sensor technology, software, AI, lighting concepts and room design to be developed during the project also represent far greater added value as an overall system than isolated solutions and have enormous future potential. Therefore, the goal of this collaborative project is to network all components. 
Information from the various sensors and diagnostic components will be collected and processed. The processed data is to be transferred to the IT of the geriatric ward to display regular updates on the patient's condition to the doctors and nurses or to generate alarm messages. The data should complement each other and allow a reliable determination of the patients' mood and suggestions for their treatment. 
This is a complex task, as cognitive diseases and symptomatology, such as dementia carries a challenging number of dimensions of expressions and thus needs to be accommodated by a powerful technological solution.
Background: German National Dementia Strategy
We wish everyone involved in the project much success in implementing this complex project. Are you interested in the topics of the project or do you have further possible solutions or products for similar applications? We are also happy to be your contact for further and similar project ideas as well as support in the application process, the acquisition of funding, the establishment of a project consortium or the project coordination. Please feel free to contact us.